About John
Hi, my name is John Newman and I want to welcome you to Make Money Online Affiliate Marketing Dot Com…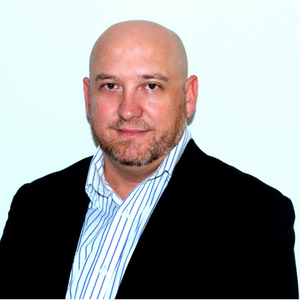 My Story
I first started out on my wealth creation journey a few years ago now, when I was in my mid-thirties.
I was working in the mining industry, working long hours, doing shift work, and I wasn't really happy where I was in life in a lot of areas… in particular my money situation.
Despite earning good money, and I was paying off a house, I still had a fair bit of credit card debt and very little savings.
I wasn't anywhere near where I thought I "should be" financially at that point in my life.
I had also recently got married, and together with my two daughters, I had a new wife and two more step-daughters to provide for.
I really wanted to give them everything that I felt they deserved, but my financial situation made me feel that I was doing it with one hand tied behind my back.
Most people when they first start out either look into stocks or property and for myself I wanted to be a property millionaire, so I started to educate myself by reading books and searching for info online, but the first real turning point for me was one night when I was at work, my machine wasn't needed and I was just sitting in their reading a book called Rich Dad Poor Dad, learning new concepts about investing and managing my money, when I heard this loud noise behind me….
As I turned around, I couldn't see anything at first, but then I noticed this bulldozer coming up over the side of the pit edge.
It was then that I saw an old guy I worked with called Ross who was around 60 years of age in the dozer, and he was pushing this huge rock around and being bounced and knocked around in the cab…
It was at this point that I had a total epiphany…
There was no way that I was going to continue doing this job for another 20 or 30 years bashing my body around like this…
I was going to do something and take control of my financial situation and start to create some real wealth for myself and my family.
So I took some action… I added to my credit card debt and paid $10,000 to join a property investment mentoring group and bought my first investment property through their buyer's agency, and soon after I bought the second one as well.
At the same time, my wife and I built a new house to live in and we rented out our smaller cottage house, and in no time at all, we owed well over a million dollars in real estate… so on paper, it looked like we were doing pretty good right?
Wrong!!
This is when I discovered I didn't have my foundations in place.
I had a huge non-tax-deductible mortgage on our new home and a small one on our rental home.
The first investment property wasn't set up tax efficiently either due to a "miss communication" between our accountant and mortgage broker and cash flow was now a major issue!
So I began the search for cash flow strategies online, which lead me to a property "gurus" $6000 course about controlling property with no money down.
Can you see a pattern of failure here?
Suffice to say it didn't work!
So reluctantly, I sold a couple of properties, refinanced and started again, but it left me with two very important lessons.
Number one is the importance of having the right foundations in place before scaling up… and number two is the importance of cash flow, and that's why I believe that creating a recurring income with an online business is essential for building long term wealth and financial freedom.
So then, I started learning about and building an online business.
Fortunately, I didn't fall victim to any of the scams, and I found some good mentors and training programs, but for the first few years, I had limited success.
I made some good money at times but it was spasmodic.
Sometimes, it was building momentum, but then it stagnated. It was extremely frustrating and at times quite overwhelming.
I was VERY determined to keep going, but I have to admit that I had fleeting moments of wanting to give up… But I just couldn't go back to where I was… I knew too much now… I knew that it was possible… I believed that I would eventually make it!
So I kept going…
I'd been following different gurus for a while, but things weren't quite clicking, and I think that's the way they like it… But there was one that started to really resonate with me, and I became immersed in his training and things started to improve…
But the real turning point came when I began networking in Facebook groups with other people that followed this guys training as well.
These people weren't gurus… they were just everyday people like you and me who were just getting it done.
They were building up their passive income and many were starting to replace their income and leave their jobs.
This was proof right in front of my eyes!
And they were helping people along the way to do the same thing.
What they were doing was working, and with their help, I modelled their strategies.
And I started seeing results too…
Consistent results…
Building up that recurring income…
I knew nothing about computers
It was only a few years earlier that I absolutely knew nothing about computers!
I even told that to the sales lady when I bought my first laptop, and I literally saw the dollar signs flash before her eyes.
The "thing" she sold me was that slow and cumbersome, I actually put an axe in it 12 months later when my Wife helped me pick out a decent one. (Yes, I know… a tad disturbing lol ;-))
The point is, I knew absolutely nothing when I started out, I still type with two fingers, and I don't consider myself to be that smart.
But through, trail and error… along with finding the right mentors, and a LOT of perseverance… I've managed to build several websites, sales funnels and social media channels…
As well as creating several eBooks and online courses… and an always growing online business!
And so can you too…
Why I want to help you
So now that I was finally seeing some consistent results I was working towards my goal of time, lifestyle, location and financial freedom…
But as I looked around I could still see so many people struggling.
Many people were still following these big name gurus and are overwhelmed and not getting anywhere.
People are still struggling financially and it is causing massive pain in their lives.
I want to ease that pain for people and cut through all the crap online and give people the actual tools and strategies that work.
The goal of this site
The purpose and goal of my site are to do just that… ease that pain for people and cut through all the crap online and give people the actual tools and strategies that work… and like the name of this site suggests… help you make money online affiliate marketing.
I want to give you the tools and strategies to make money online and share with you what is actually working right now so that we can get rid of the financial pain forever and create time, lifestyle, location and financial freedom…
So let's crush it!
If you ever need a hand or have any questions, feel free to leave them below and I will be more than happy to help you out.
To our freedom,
John W. Newman
Founder of Make Money Online Affiliate Marketing