Facebook Group Resources
A Simple 12-Step Affiliate Marketing Strategy

Step 1: Pick Your Niche:
The Three Big Markets: Health, Wealth & Relationships
Choose one and then break it down into a niche and even further into a sub-niche
Recommendation (Focus of the group) – Make Money Online/Biz Op/Internet Marketing Niche
Why?
Everyone want's to "make money online" and solve their financial "problems"… People have an insatiable appetite for this type of product… Rather than chase the "shiny objects" sell them instead…
WARNING – This strategy is NOT "get rich quick" however, fall in love with AND learn the art of "marketing" and build a sustainable online business for the long-term!
Step 2: Set Your Goals and Targets
Create a long-term 5-year goal and then chunk it down to:
1 Year goals
3 Month goals
Weekly goals
Concentrate on 3 priority tasks daily
Measure, monitor and adjust every 1/4
Recap and reset goals and targets every 12 Months
Have a strong "Why"… Why do you want to achieve your goals?
Download your Goal Statement Below…
BUSINESS PLAN AND GOAL STATEMENT EXAMPLE
Download Your Weekly Productivity Planner
Step 3: Build Your Website:
In my opinion, you NEED a website/blog to brand yourself, (people buy off of people they know, like and trust) and act as your online business hub or base that you can build your business around…
Even if you don't fancy blogging, you can easily build a website with a few basic pages…
Wealthy Affiliate is where I learned to build all of my websites, starting back in 2014, and they will give you a free starter membership, together with 2 free sites and the foundational training to set them up…
You can then choose to either keep your free sites, get your own domain and upgrade to premium membership (recommended) or move your site to another platform…
Either way, this is a better option than Wix or any of the other free website builders…
Two basic requirements for your online business are 1. A Website and 2. An email list… these are platforms you can control, as opposed to social media platforms and funnel builder software that can change the rules whenever they feel like it…
Grab your free membership below!
Option 1 – Wealthy Affiliate (Free Website and Training)
Option 2: Set it all up yourself with your own domain and hosting
Get Your Domain Name Here: NameCheap
Get Your Hosting Here: Bluehost
Step 4: Get Your Auto Responder: (The Money is in the List)
The Money is in The List! ?
If you are not building an email list then you are leaving money on the table!
Success online is all about list building and one list you have control of is your email list!
"The death of Email has been greatly exaggerated" – Me (probably others as well)
My number one recommendation is Aweber – It has a 30-day free trial then starts at $19 P/M
Another good choice is GetResponse – 30-day free trial then $15 P/M
Mailchimp is free but IS NOT affiliate marketing friendly… BUT DON'T LET THAT STOP YOU GETTING STARTED EMAIL MARKETING!
Get your free trial of Aweber below…
Step 5: Free Affiliate Marketing Training
Access Your Free Training Here:
Step 6: Free List Building Training
Access Your Free Training Here:
Step 7: Sign up For Affiliate Networks
(Promote Info Products/Software/Recurring Offers)
You can promote software that you use such as landing page software, website hosting, autoresponders ECT. (Preferably software that pays recurring commissions every month) and also digital/information products on various affiliate platforms.
Sign up for free accounts at the affiliate networks below:
Step 8: Create Content:
Online business success is all about content creation… helping people with that content and creating value for people… Once you make the mindset shift from content consumer to content creator everything changes…
Firstly… you DON'T have to be an expert… ✅
If you go through the training in step 5 and 6 you will know WAY more than most people online…
You just have to be one step ahead! ✅
Follow the Learn, Do, Teach" method ✅
Learn stuff ?
Apply what you learn… ?
Teach it! ?
Follow this method, document your journey, help people with your content (what you've learned) and you will see success… ✅
Where do you create content?
A website/blog ?
YouTube ?
Emails ?
Social media ?
Create content around what you've learned… ✅
How to's ✅
Create content around products you promote… ✅
Product reviews ✅
As I've said before, it's not a "get rich quick scheme" but all of the content you create builds "digital real estate" that snowballs overtime… ?
Everyone wants quick results, but online business success is on the back end… ?
Quit thinking you can push a button or spam a link and you will have success ❌
I get sales now from content I've produced months and even years ago… the more content you create, the better off you will be LONG-TERM… and this is a long-term game…
You have to put in the work! ?
Start creating content NOW!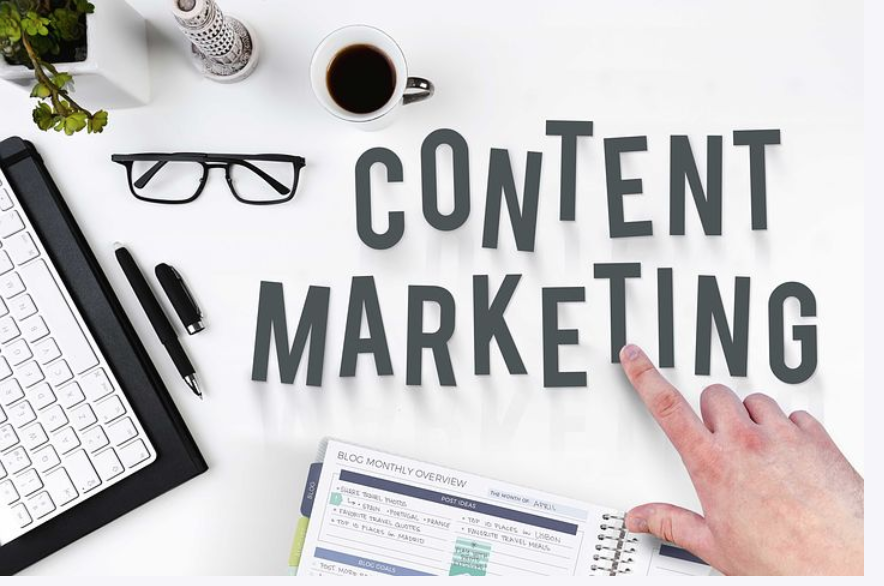 Step 9: Traffic:
To get people to buy our stuff we need to be able to attract people to see our content, onto our lists and to see our offers… this is called getting "traffic".
There are two ways to do this:
1- Free (organic) Traffic
Pro: It costs nothing ✅
Con: It takes time ❌
2- Paid Traffic
Pro: Can be a lot quicker ✅
Cons: Costs money, can be very expensive before you get it right, still takes time to learn ❌
Free Methods:
SEO with Blogs and YouTube
Social Media (Instagram, Twitter, Pinterest etc.)
Forums (Quora)
Messenger ChatBots
Push notifications
Facebook – Facebook funnel profile set up (grow your friend's list with "buyer" friends) – Facebook groups – Direct messages
Paid Methods:
Google Ads
Bing Ads
YouTube Ads
Facebook Ads
Solo Ads
The key is to not try everything at once.
Pick one or two methods and master those before trying other methods. ✅
If you have more time than money you may want to concentrate on free methods. ?
If you have more money than time, you might want to work on paid traffic. ?
Primarily, I'm concentrating on YouTube, my blog and Facebook for free traffic… and Solo Ads (all in the free training in step 5 and 6), as well as Google Ads and YouTube Ads for paid traffic.
Recommended Solo Ad Vendors:
Option 1: Wayne Crowe
Option 2: Phil Coble
Option 3: Udimi
Step 10: Track Everything
When you start sending out your affiliate links and start making a few sales, sometimes you don't know where the sale comes from…
Most affiliate's don't track at the beginning (myself included) and many still don't… It's a bit like throwing crap ? up against the wall and seeing what sticks ?
Once you start tracking your links it will make a MASSIVE difference… You can scale what's working and cut the losses… ?
This is especially important when using paid traffic…
How do you track?
I like Warrior Plus links because you can just add a code at the end of your raw link and it tracks easily… ✅
EG: warriorplus484747nhh/blog and you can track sales from your blog, etc.
You can use a free tool like Bitly… ✅
If you have a WordPress site you can use a plugin called Pretty Link… ✅
If you want to get really serious, you can use tracking tools like Qliker and ClickMagick… ✅
I use a combination of all of these but ClickMagick is my favourite, it does a heap of cool things and is well worth checking out… ?
No matter how you do it, whatever you can track in your business is to your benefit… measure, monitor and adjust!
Click here for a free 14-Day Trial of ClickMagick
Or sign up for a free account of Qliker
Step 11: Add High-Ticket Affiliate Commissions
While I personally enjoy promoting on W+ they are mostly small commissions (although the upsells are great) and to keep up with the big boys you need to start adding mid and high-ticket commissions which will GREATLY increase your bottom line… ?
Adding in $500-$1000 commissions to your bank account is not as hard as you'd think if you go about it the right way…
Click below to access a 100% free Training Course On How You Can Earn High-Ticket Affiliate Commissions which will be delivered to you automatically via FB messenger:
100% free Training Course On How You Can Earn High-Ticket Affiliate Commissions
Step 12: Become a Product Creator
After you've been an affiliate for a while you need to make the transition into a product creator (vendor)
You've been creating content anyway, so the next step is to package that information into a product… all you need is the right framework ?
This is where the big money lies ?
You can create text products (Ebooks, PDF's) ?
Audio products ?
Video courses ?
You can also recruit other affiliate's to promote your products for you.
This is the information age and people will pay for that information! ?
I've seen courses teaching you how to create digital products selling for 100's of dollars, but if you want a top-quality course that will teach you how to create these information products that won't break the bank… Check out Puma Products ?
Advanced Step:
The 3-Step Process I Use To Generate A 5-Figure Per Month Income Using Other Peoples Products in 22 Days…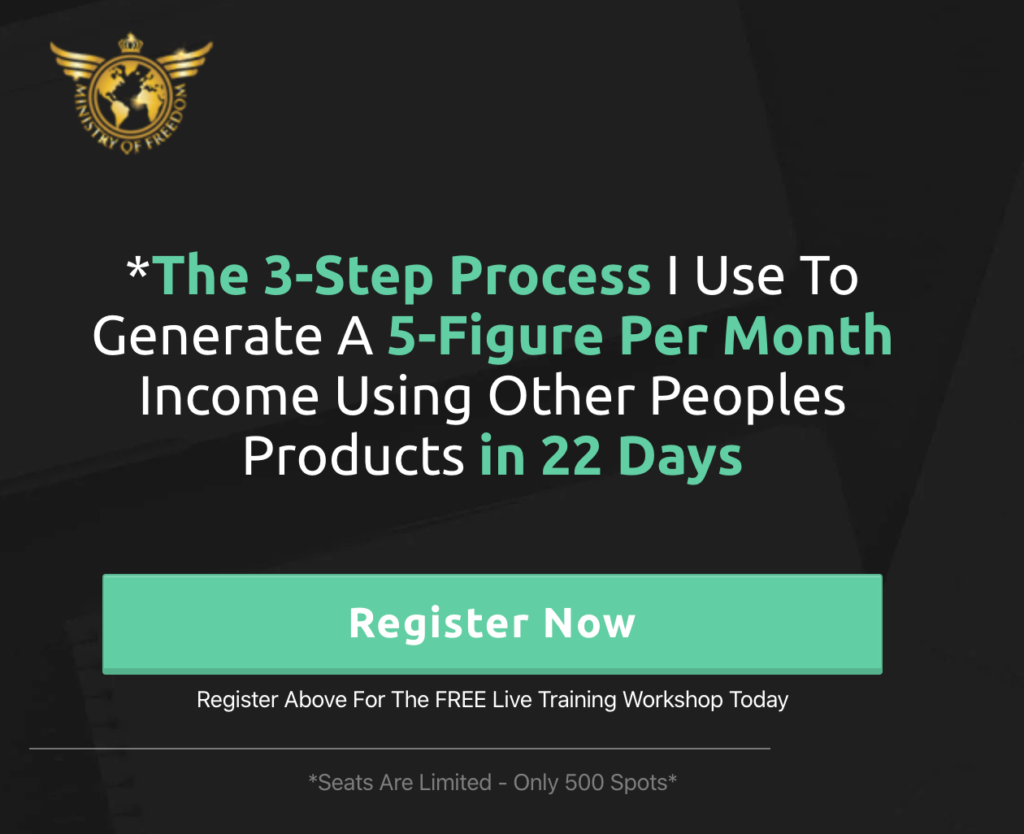 Extra Resources:
Completed all steps?
Congratulations!
You are well on your way to becoming one of the groups super affiliates! ?
Click Here To Return To The Facebook Group
If you have any questions or comments feel free to leave them below.
To your freedom,
John W. Newman
Helping you create TIME AND FINANCIAL FREEDOM by building a PROFITABLE Business Online!
Dream It… Believe It… Then Achieve It!
*Affiliate Disclaimer: While we receive affiliate compensation for reviews/promotions on this page, we always offer an honest opinion, relevant experiences and genuine views related to the product or service itself. Our goal is to help you make the best purchasing decisions, however, the views and opinions expressed are ours only. As always you should do your own due diligence to verify any claims, results and statistics before making any kind of purchase. Clicking links or purchasing products recommended on this page may generate income for this website from affiliate commissions and you should assume we are compensated for any purchases you make.*
"I am an independent ClickFunnels Affiliate, not an employee. I receive referral payments from ClickFunnels. The opinions expressed here are my own and are not official statements of ClickFunnels or its parent company, Etison LLC."