Free List Building Training
The money is in the list!
I'm always going on about building an email list because I believe it is just so important to the long-term success of your online business, but a lot of people just don't get why it's so vital.
Why is building your email list is so important?
It's a commonly known fact in marketing that you have to have up to seven contacts with your customer before a sale is made, so if you're not collecting people's email address on the first contact then you have probably lost that lead forever.
It's also widely regarded that each subscriber is worth around $1 per month… so if you have 2000 subscribers on your email list, a good rule of thumb is that you are going to be earning around $2000 per month.
Ramp that up to 10000 subscribers, and your monthly income goes up to $10000 per month!
A good reason to grow your email list, right?
An email list builds out the lifetime value of your customer
Once you have someone on your email list you can email them virtually for free for as long as they stay subscribed.
This could potentially be worth thousands of dollars to you.
Imagine having subscribers on your email list for years, periodically buying something from you.
So rather than just going for the one-off sale, once you have their email address you can promote to them for years and years, making yourself a lot of money in the process.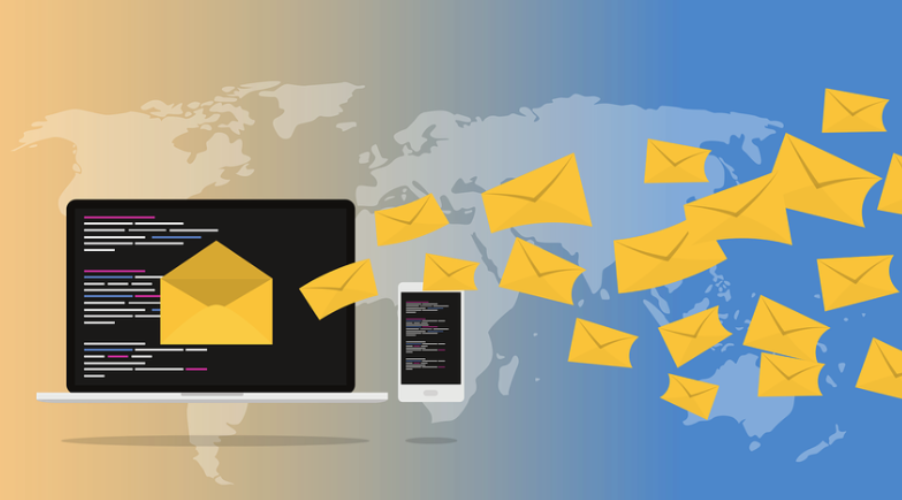 An email list can give you freedom
You can also design a followup series in your email autoresponder that will send out pre-written emails to your list on a periodic basis.
I have a followup series of 150 emails that I send out to my list every day for those 150 days.
That means that my subscribers are getting my emails every day and buying my products on auto-pilot… this allows me to free up my time for other tasks.
My ultimate goal is to have a full year of emails all lined up, so as long as I keep the traffic tap on, I can virtually go missing for months at a time and still be making money without doing very much at all… that's freedom, right?
Need cash? Send some emails!
You can also send out a series of broadcast emails when you have something to promote and can earn some tidy profits in the process.
I've just been promoting the launch of a new product and by sending out about 9 or 10 emails over the course of a week, I've made just over $600 USD… even better when I factor in the exchange rate to Aussie dollars!

People buy from people they know, like and trust.
It's not all about the money though!
You can't just sell, sell, sell all of the time, you have to build a relationship with your subscribers.
It's all about branding yourself.
People buy from people they know, like and trust… not faceless people sending them to a sales page.
It can be a fine line, but having a mixture of value and promotions can make a big difference to your bottom line in the long-run.
Let's start building our lists!
As I said at the beginning… the money is in the list!
The sooner you start building your email list the better off you are going to be in the long run.
The difference between earning a few bucks online and earning a consistent income that can set you free is building a big email list the right way!
Right now, I have some awesome free list building training that will get you ahead of the pack.
This is the best practical free training for list building that I have ever taken and I want to share it with you because I believe it is just so important for your success.
Let's make it happen!
If you have any questions or comments feel free to leave them below.
To your freedom,
John W. Newman
Helping you create TIME AND FINANCIAL FREEDOM by building a PROFITABLE Business Online!
Dream It… Believe It… Then Achieve It!