Udimi Solo Ads Review
Name: Udimi
Website: www.udimi.com
Price: Free to join
Overall Rank: 7/10
What is Udimi?
Udimi is a solo ads marketplace for both buyers and sellers.
It's free to join and you can buy from 100 right up to 1000 clicks from heaps of different vendors at various prices right to your opt-in pages.
Pros VS Cons
Pros:
A good way to build an email list fast
Build an email list relatively cheaply
Safe – won't pay for fake, bot, or useless clicks
2 million happy customers
Directly contact the seller
Detailed info on every visitor
You know in advance what you are going to pay
Secure "Private message" between yourself and vendors
Cons:
Results will vary, you will have to test different vendors
Solo Ads go to cold traffic so you need to warm up new subscribers
Frontend sales are not the goal – you should always send to an opt-in form… the goal should be to build an email list and follow up with a long email sequence for best results
You will get best results when you use tracking software such as ClickMagick to keep your own stats.
What is a solo ad?
Essentially solo ads are a paid traffic method where you pay an agreed price for a certain amount of clicks to an offer or opt-in form.
The solo ads vendor will then send traffic to his email list with your offer until you reach the required number of clicks.
For example, if you pay "Fred" for 100 clicks at 50 cents a click then you will pay $50 for this particular solo ad "run"
You then give Fred your link to your opt-in page and Fred sends emails to his list until you receive your 100 clicks.
Although frontend sales are always nice, because you are attracting cold leads, your main goal should be to grow your email list quickly and cheaply and follow up with a long email sequence to both get people to know you and trust you but to also monetise those leads over time.
How to use Udimi?
Udimi makes it very easy to buy solo ads.
Because Udimi is a marketplace where there are heaps of different solo ad providers you can easily search for and compare different vendors and their various prices and deals.
Both sellers and buyers can be rated so it certainly doesn't pay to do the wrong thing by anyone.
Once you pick who you want to deliver your clicks you can easily choose the number of clicks you want for a particular price, you can either add the copy that you want them to use or let them do the copy for you (advisable) then you place your order.
Some providers are pretty quick to deliver your clicks for you, but some runs will take a couple of days.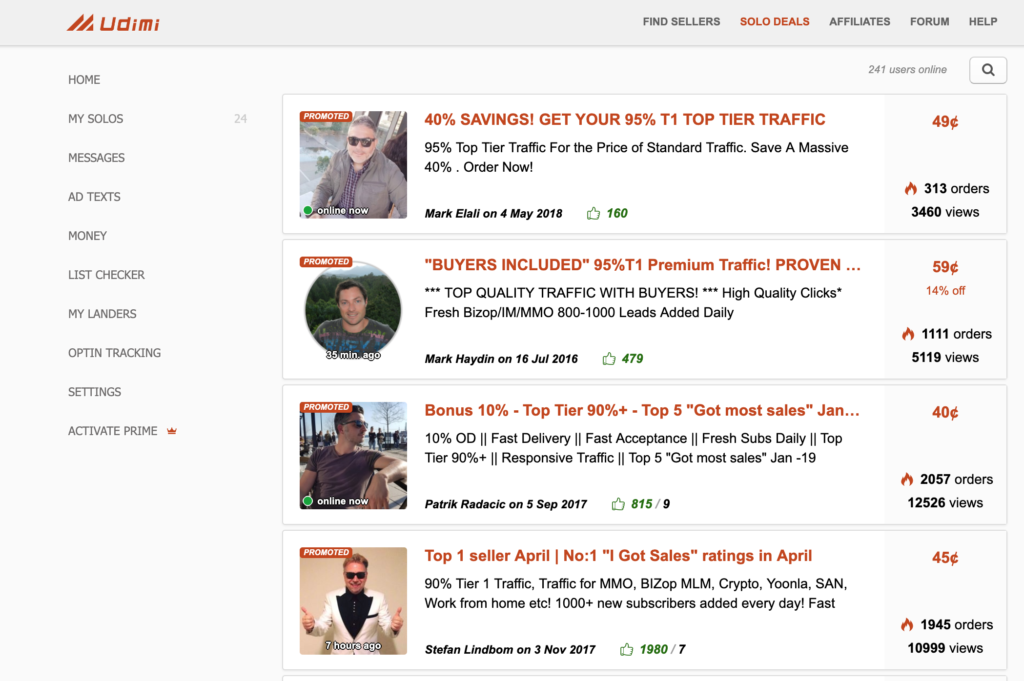 Who is Udimi for?
People wanting to build an email list fast and relatively cheaply.
Solo ads always work best in the make money online/Biz OP/MLM/Internet marketing niches.
Tools and Training:
There is a secure, easy to navigate members area and there are text-based tutorials for both buyers and sellers.
Support:
There is a help area with lots of tutorials and frequently asked questions… and also live support where you can submit a question.
You can also private message any of the other vendors with any questions.
Price:
Udimi is free to join and you can buy a variety of clicks ranging from 50 clicks to 1000 for some vendors with prices ranging from 35 cents a click up to 95 cents a click.
Ready to grow your list with Udimi?
In my opinion, solo ads in general, are just one piece of the traffic puzzle for your online business.
They are a great way to build your email list quickly and relatively cheaply but by there nature of being cold traffic, your results are going to vary from run to run and from vendor to vendor.
You also need to split-test and optimise your landing pages to get better opt-in rates.
Udimi does provide a secure marketplace to test a wide variety of vendors at different prices.
I always strongly advise that you use a tracking tool such as ClickMagick to track your stats and you test a variety of vendors with a "100 click test" to gather some data before scaling up with any particular vendor.
I always use solo ads as part of my paid traffic strategy every month and Udimi is one place that I use regularly and will continue to do so.
If you want to give Udimi a try to grab some solo ad traffic I will give you a few custom bonuses to get you started if you sign with my link.
My Exclusive Custom Bonuses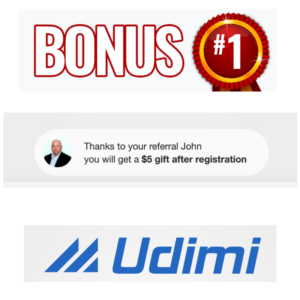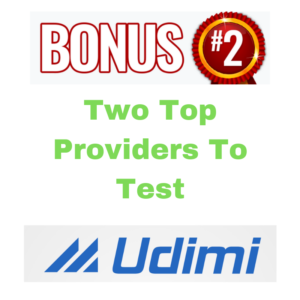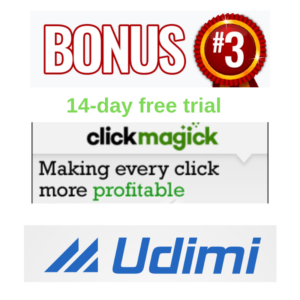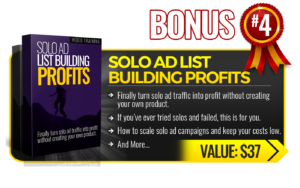 Final Verdict: 7/10
*All of these bonuses will be immediately available in my welcome message in your Udimi account after signup*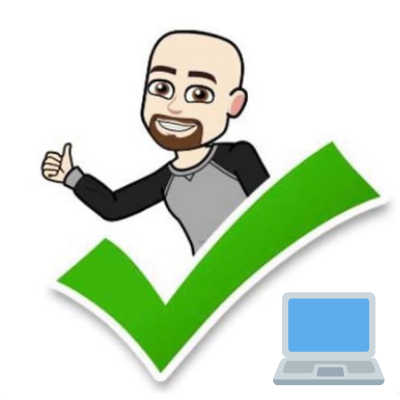 If you have any questions or comments feel free to leave them below.
To your freedom,
John W. Newman
Helping you create TIME AND FINANCIAL FREEDOM by building a PROFITABLE Business Online!
Dream It… Believe It… Then Achieve It!
**Disclaimer: My Final Verdict on product reviews are based on "my honest opinion" on the frontend offer ONLY, and it's quality in relation to the price, and whether I believe you will get value from it… IF YOU FOLLOW THE TRAINING AND DO THE WORK…There is no guarantee that you will have the same success with any of the products or services I recommend… Most people don't do anything with the products they buy, and most of the time, their results are zero! Again, this is my honest opinion only and I never recommend a product just to make a quick buck**
*Affiliate Disclaimer: While we receive affiliate compensation for reviews/promotions on this page, we always offer an honest opinion, relevant experiences and genuine views related to the product or service itself. Our goal is to help you make the best purchasing decisions, however, the views and opinions expressed are ours only. As always you should do your own due diligence to verify any claims, results and statistics before making any kind of purchase. Clicking links or purchasing products recommended on this page may generate income for this website from affiliate commissions and you should assume we are compensated for any purchases you make.*